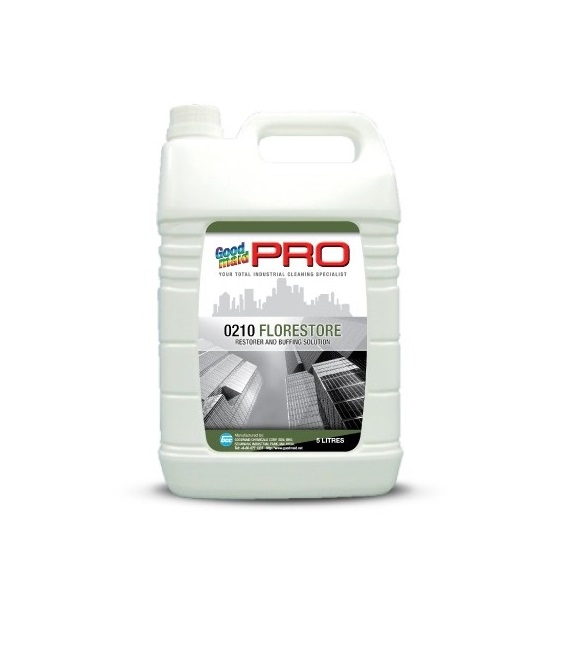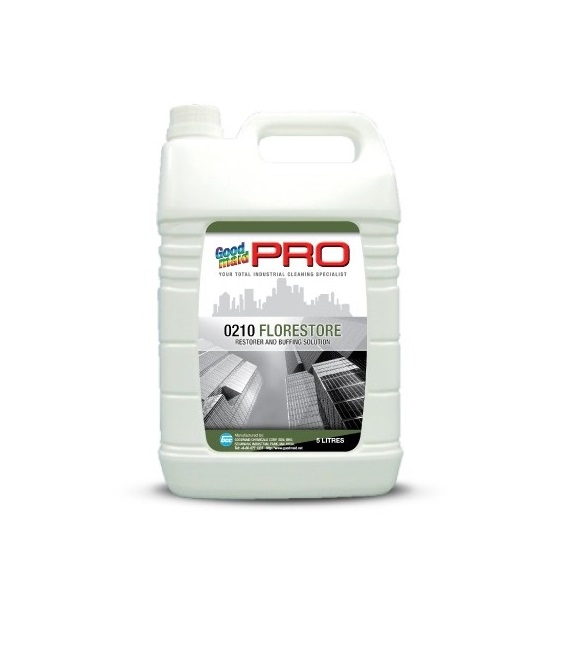 Floor Curing Chemicals
⇒ Brand: Good Maid
⇒ Manufactured: Malaysia
⇒ Product code: 0210 Florstone

I. Characteristics of Goodmaid Pro GMP 0210 Florstore
1. Application:
Floor polishing chemicals can be used for inelastic floors, asbestos stone, rubber tiles, concrete tiles, closed wooden floors.
2. User manual:
Clean the polished surface, before use it is necessary to wipe the surface with a damp cloth. Spray on the surface to be polished, and will cover the scratches on the surface. Polish the surface with a polishing machine while the surface is still chemical.
3. Specifications:
+ pH: 8.0 – 9.5
+ Breaking viscosity: 20 cps (#2/60/26oC)
+ Color: Milky white
+ Smell/scent: lemon
Expiry date: 24 months from opening.
Goodmaid Pro GMP 0210 Florstore Floor Maintenance Chemicals
Anitime is a place specializing in providing Goodmaid Pro GMP 0210 Florstore Floor Maintenance Chemicals and many more Chemicals of other brands as well as industrial chemicals. The products we offer are always of the highest quality and at very reasonable prices. If you have a need, please reach out to us by contacting us directly at this Website or using the information provided below:
For more information about our services, please contact:

ANITIME JOINT STOCK COMPANY - BUSINESS DEPARTMENT
► Address: No. 78 34B Street, An Phu Ward, District 2
► Phone: 0923 887 777 (Direct/Zalo)
► Email: tinhdoanh@anitime.vn
► Facebook fanpage: https://www.facebook.com/anitime.jsc
Call Anitime immediately, our staff will advise on a glass cleaning service package that suits your needs.